Tirzepatide is a new class of medications being studied for the treatment of obesity. A once-weekly GIP (glucose-dependent insulinotropic polypeptide) receptor and GLP-1 (glucagon-like peptide-1) receptor activator, Tirzepatide is a single peptide that triggers the body's receptors for GIP and GLP-1, two natural incretin hormones.
The most recent FDA approved weight loss medication, Semaglutide (also a GLP-1 activator) has been on the market for a while and has been a very successful option for weight loss. Countless patients here at Transformyou have had amazing results with Semaglutide. The new kid on the block looks to be Tirzepatide. Here are the details.
Tirzepatide Studies
A recent trial reported in the New England Journal of Medicine studied Tirzepatide for the treatment of obesity or excess weight among adults without diabetes. Participants experienced substantial and sustained weight loss with a once a week injection of Tirzepatide. In the study group, 85% to 91% of participants reduced their weight by 5% or more compared with only 35% losing weight in the placebo group. Half of the 10-mg Tirzepatide group and 57% of the 15-mg group reduced their body weight by 20% or more. The Tirzepatide group also had improved cardiovascular and metabolic measures.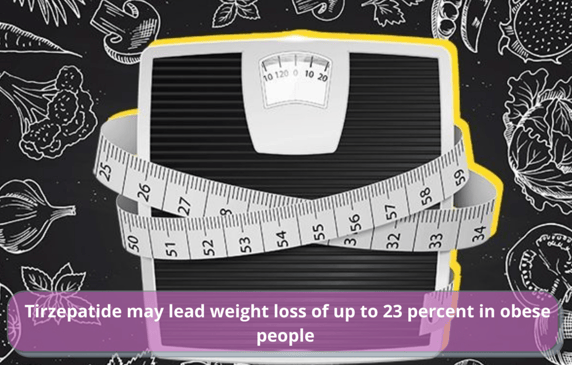 In the phase 3 SURMOUNT-1 trial, patients on 5-mg tirzepatide saw average weight reductions of 16%. For patients on the 10-mg dose, that figure climbed to 21.4%—or about 49 pounds—and on 15 mgs, patients hit average weight loss of 22.5%, which equates to about 52 pounds.
Following an FDA approval in May 2022, the manufacturer Eli Lilly announced that the dual GIP/GLP-1 receptor agonist Tirzepatide, marketed as Mounjaro for type 2 diabetes, will soon become available in US pharmacies. Eli Lilly is now paving the way for Tirzepatide to expand its option as a weight-loss medication. The company's presented at the American Diabetes Association's (ADA) 82nd Scientific Session and praised Tirzepatide as a great option no only for diabetes, but also highlighted its potential treatment for obesity.
Jeff Emmick, vice president of product development at Lilly Diabetes, said "Tirzepatide is the first investigational medicine to deliver more than 20% weight loss on average in a phase 3 study, reinforcing our confidence in its potential to help people living with obesity, obesity is a chronic disease that requires effective treatment options."
Benefits of Tirzepatide for Weight Loss
Based on clinical trials, patients using Tirzepatide may experience:
Substantial A1C reductions
Increased weight loss
Improvements in cardiometabolic measures
Improved triglycerides levels
Reduced appetite
Decreased blood pressure
Improved insulin sensitivity
Conclusion
Tirzepatide had an overall safety and tolerability profile, similar to other therapies approved for the treatment of obesity. Activating the GIP(glucose-dependent insulinotropic polypeptide) receptors has a huge impact on decreasing food intake and increasing energy expenditure. This in combination with a GLP-1 receptor activator has even more significant effect on glucose optimization and body weight reduction.

Obesity should be treated like any other chronic disease—with effective and safe approaches that target underlying disease mechanisms. The various studies show that tirzepatide is accomplishing this. These results are an important step forward in expanding effective therapeutic options for people with obesity. On average 9 out of 10 individuals with obesity lost weight while taking Tirzepatide.
HOW TRANSFORMYOU CAN HELP
Transformyou offers consultations for anyone looking into their medical weight loss options. In these consultations, we work together to develop a comprehensive medical weight loss plan that is safe and effectively tailored just for you. All patients receive direct support under the care of one of our dedicated physicians to ensure patient safety and confidentiality.